Spectra Gallery & Specifications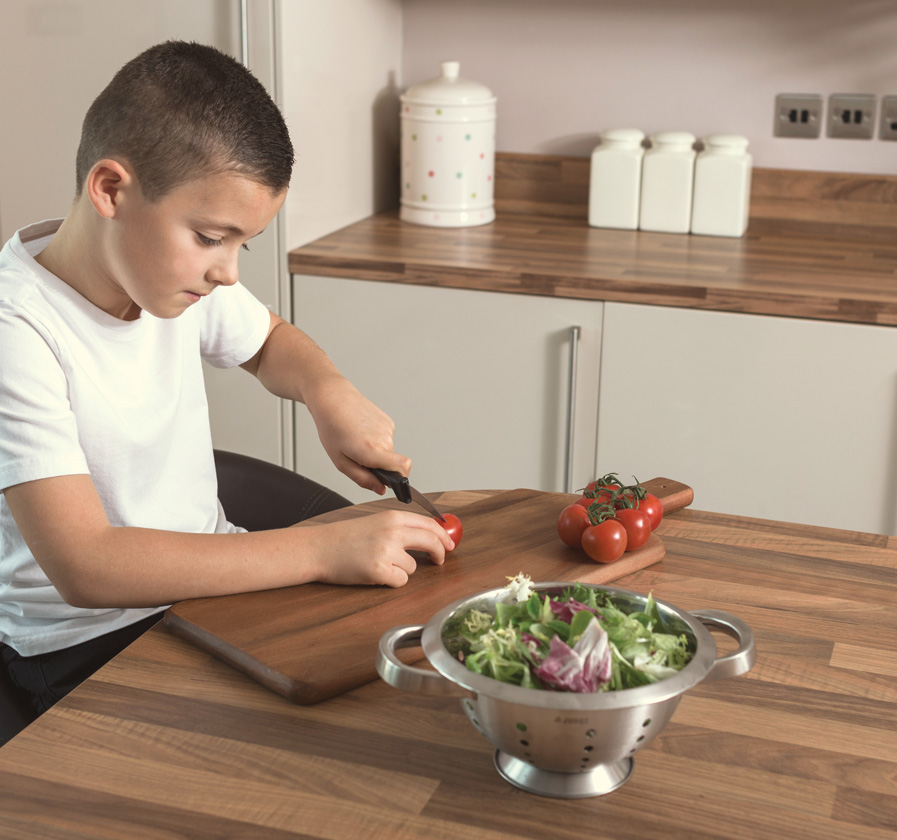 Timeless design Lifetime warranty
We understand kitchen replacements and facelifts are an investment. One you expect to enjoy for many years to come. Its why all Spectra Square-Edge work surfaces are made from quality materials that are easy to clean and maintain. And all come with a lifetime warranty against manufacturing defects.
All our work surfaces are provided with a few simple guidelines to help you keep them looking their absolute best with the minimum of fuss. Furthermore, at their discretion the manufacturer guarantees to make good by repair and/or replace any work surfaces shown to have failed due to any defect in design, materials or workmanship.

Please Note: Custom-made work surfaces and breakfast bars can be produced up to a maximum size of 4000mm x 1200mm, with a minimum 70mm internal radius and a minimum 30mm external radius for any curved shapes.


Looking for a factory fitted undermount seamless sink?

The image here shows a stainless steel sink fitted flush to the custom-made surface. The joint is completely waterproof, making it brilliantly hygienic and easy to clean.

Please note you can add a factory fitted sink to any of our custom made surfaces, excluding the Extra Small or Extra Thick sizes. Simply select this option and upload your designers drawings to the surface you require.